Keep Your Pool Clean
and Sanitary All Season!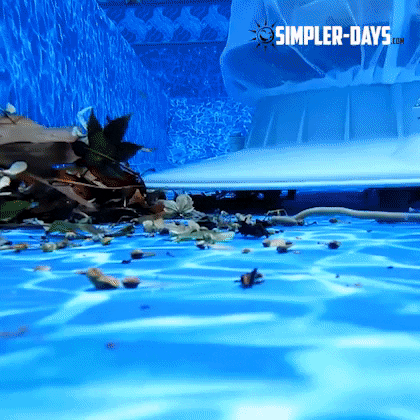 When was the last time you properly cleaned your pool?
Is it something you've been putting off? Because let's be honest... it's not quite as fun to clean the pool as it is swimming in it... 
We know the feeling!
That's why we racked our brains to create the ideal all-in-one solution for pool cleaning and maintenance. 
We made it easier for you with our LeafSkim™ Net Vacuum!
In no time, your pool will go 
from dirty 
to 
dive-ready!
Leaves the water sparkling
 

clean
and

 

inviting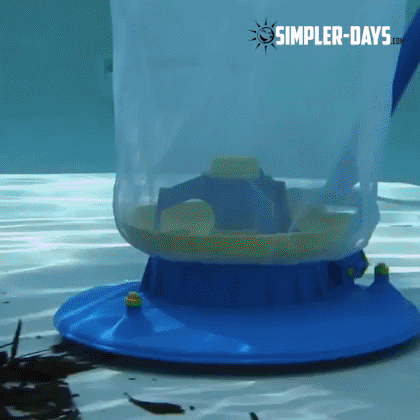 ''I have always had to pay someone to skim out leaves, twigs, and clean the algae from my pools tiles.
With the LeafSkim™ Net Vacuum, I can get it all done whenever I want in just minutes, and at zero extra cost. I couldn't ask for anything better than this!''
- Davis
One Tool For All Purposes
The LeafSkim™ Net Vacuum does a deep clean of your pool and removes moss, bugs, dirt stains, mud, and all types of stubborn smudges from tiles.
It can also be used to clean ponds, hot tubs, fountains, or large fish tanks, making it the only pool cleaning tool you'll ever need at home, hotel, club, or resort.

MAIN FEATURES:
✔️ Skimmer Vacuum
Specially designed to vent under pressure when it sticks to vinyl pool liners. Its dual relief valves release the suction when the vacuum face becomes clogged or seals to tightly against the pool floor, which reduces strain on the filter-pump and prevents the vacuum from pulling up your pool lining. It's amply weighted to maintain contact with the pool floor. The design is inspired specifically with vinyl pools in mind.

✔️ Premium Quality
The vacuum head is molded from top-notch ABS plastic, and paired with a netting made of high-quality polypropylene mesh. Making the LeafSkim™ Net Vacuum comfortably lightweight and extra durable. The netting is so fine that it scoops up even the tiniest bugs and particles in your pool.
✔️ Universal Fit
The vacuum port fits standard 1.5'' vacuum hoses and the spring-loaded locking clips in the handle makes it easy to attach to standard extension poles.


✔️ Easy Usage
Designed especially to allow the skimmer to move effortlessly through the water, No more straining on your arms!
Simply attach the LeafSkim™ Net Vacuum to your existing filter-pump, and a standard extension pole to the spring-loaded handle, and you're ready to go! It's weighted so it sinks right to the bottom of your pool and stays there for easy cleaning!
Say goodbye to
tedious pool cleaning
with
LeafSkim™ Net Vacuum!

CLAIM YOURS NOW


↓
50% OFF


FOR A LIMITED TIME ONLY
Be Quick To Take Advantage Of This Sale!
We have a limited quantity available.
★ SATISFACTION GUARANTEED ★
If something is wrong with your order, contact us and we will do everything we can to make sure you are 100% satisfied with your customer experience with us.
We have a 24/7/365 Email and Ticket Support.
Please don't hesitate to contact us if you need asistance.
Click Here to View Description
Click Here to View less
How soon will i receive my order?
Our team is working 24/7 to get your orders to you as fast as possible. Each order is processed within 24-72 hours. Estimated order delivery between 7-21 business days. Due to high demand for promotion items, please allow up to 2-3 weeks for your order to arrive at your doorsteps.
Where does my order ship from?
Our warehouses are located all around the world, so we can ship your product to you in the fastest possible way from the closest location.
How can I track my order?
As soon as we process your order, you will automatically receive your tracking number via the email you provided us during checkout. It will include instructions and a web link so you can always know the status of your order.
---
COVID-19
SHIPPING UPDATES
For more information,
please visit the links below:
Please note that in light of the current evolving situation with COVID-19, we want to let our customers know that we are currently continuing all delivery services as usual. Rest assured your order will be delivered to your doorsteps.
Stay Safe 💖